Retinol by Save Your Face: Foundation Gel and Foundation 1+ Serum
In this week's Save Your Face Product Spotlight I will be discussing the next type of product in our line up: Retinol. I have decided to feature this product next since it acts towards achieving the Correct step of your daily skin care regimen that we have been discussing over the past weeks. There is no one product that achieves the correction step. Rather several different products work together to achieve correction. We will begin with Retinol, which will act towards correcting and exfoliating your skin.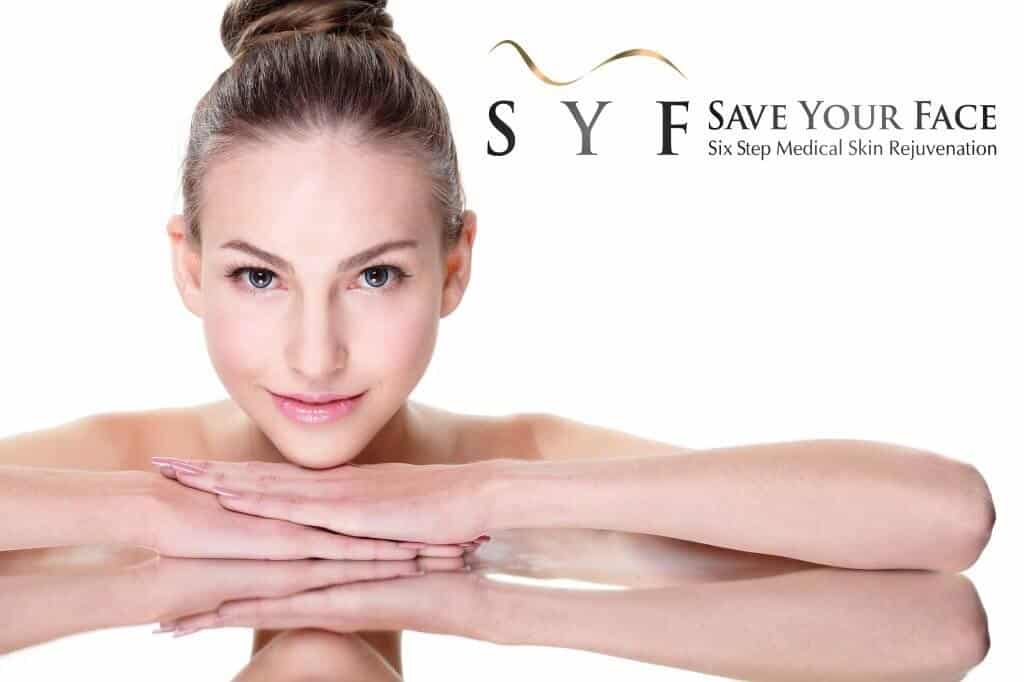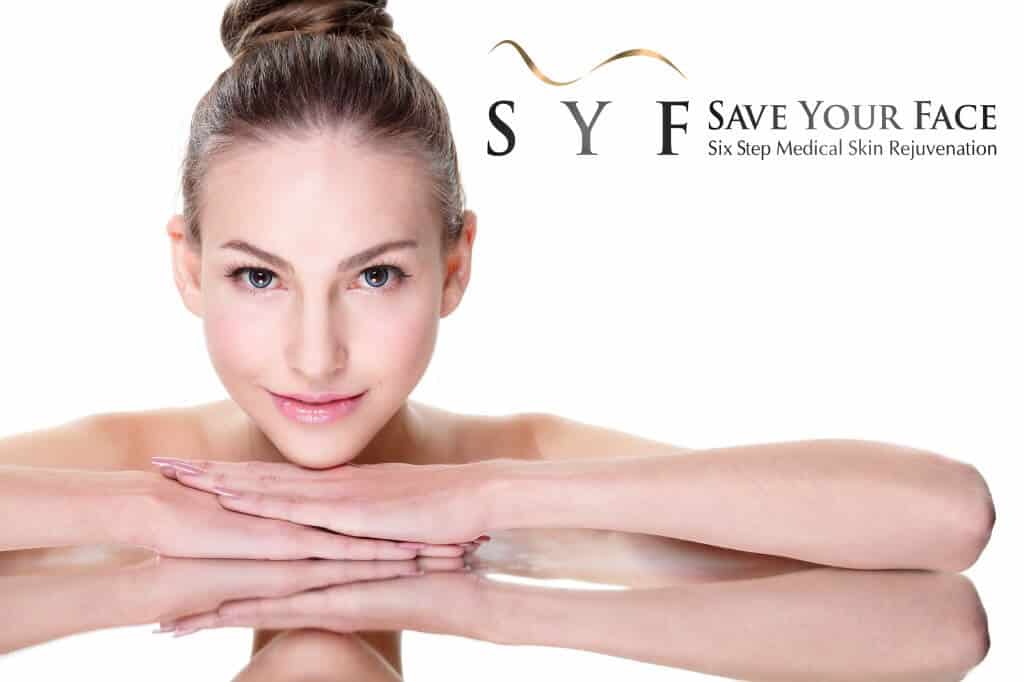 To review, lets look at the steps that should be covered in your Daily Skin Care Regimen, you will find links to the steps we have already covered below.
The Correct step is a multifaceted step which usually requires a specific product to correct the irregularities in the facial skin which differ from patient to patient. Some of these surface irregularities include: acne, hyperpigmentation (dark spots), fine wrinkles, dull skin and others. I designed the Save Your Face Medical Skin Care program to feature several products that act to correct many types of these facial changes that we see in the majority of our patients. We will begin with our two Retinols, which I believe to be the best available on the market: Foundation and Foundation 1+. These products act to Correct the appearance of fine lines, as well as Exfoliate the facial skin.
What does Retinol do?
Retinol is an over the counter chemical exfoliating agent commonly found in cream, gel, or serum forms. When it is applied to your skin, it interacts with the epithelial cells on your face to create retinoic acid which exfoliates the facial skin. This chemical exfoliation increases the cell turn over rate in your dermis, which promotes new skin cell growth, and acts to slow down collagen degradation. This exfoliation also stimulates new collagen production which thickens and slightly tightens facial skin, reducing the appearance of fine lines.
Retinol is not to be confused with Retin-A, which is a prescription-only skin treatment that is much stronger than Retinol. Retin-A is a very effective treatment for collagen stimulation, as well as pigment removal, but can also be very irritating to those with sensitive skin. Typically I have my patients start using a Retinol before moving up to a Retin-A to develop a tolerance to the treatments effects.
Save Your Face Nurture: Foundation Retinol Gel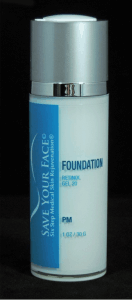 Save Your Face Medical Skin Care Nurture: Foundation Retinol Gel
As you may know by now, our Nurture line is designed for young skin types which have not or are just beginning to develop facial aging changes. Our Foundation Retinol Gel was designed to be the ultimate retinol gel for youthful skin. Our specially formulated Retinol gel contains micro-encapsulated vitamin A, which acts to improve cell turn over and refine pores. We included vitamins C and E, which help nourish your skin and boost collagen production. Foundation Retinol Gel contains no preservatives or alcohol, making it ideal for all skin types, including sensitive skin. This gel has a very smooth texture and is non-greasy. <strong>Foundation 1+ Retinol Gel</h2> glides onto your skin feeling as if it almost melts into your face.There are two strengths available Foundation 20 (0.2% Retinol) and Foundation 50 (0.5% Retinol).
Save Your Face Restore: Foundation 1+ Retinol Serum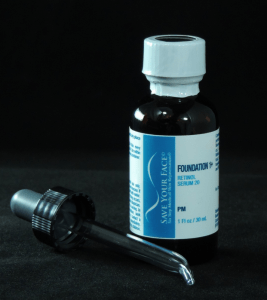 Save Your Face Medical Skin Care Restore: Foundation 1+ Retinol Serum
The Foundation 1+ Retinol Serum features the same benefits as our Nurture gel, however in a formula that is more gentle, suitable for those with mature skin. Our retinol serum contains no oil or irritating alcohol. It contains a special blend of vitamins A, C, and E to help promote cell turn over and stimulate collagen production. Since mature skin is prone to irritation and dryness, our serum features green tea extract and other moisturizing agents that soothe your facial skin. Foundation 1+ applies to the skin gently in the serum form going on smooth, without leaving a greasy residue. The Foundation 1+ Retinol Serum is also available in two strengths: 20 (0.2% Retinol) and 50 (0.5% Retinol).
How do I use Retinol?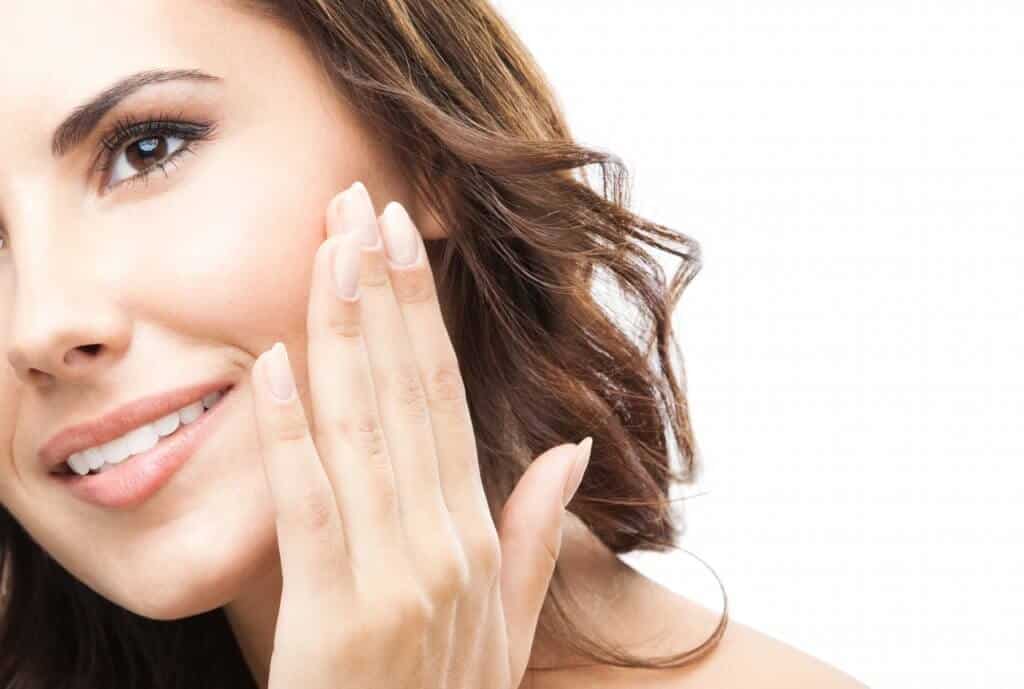 Apply Save Your Face Medical Skin Care Retinol after cleansing and toning.
Both our retinol gel and serum should be applied directly to the facial skin at night after cleansing, toning, and applying eye cream. To be both effective and safe for your skin retinol should be used every other night, alternating with an antioxidant gel or serum.
To learn more about Save Your Face Medical Skin Care Products please visit our Save Your Face Store, for more information about our Nurture and Restore lines. Please download my Free E-Book to learn about my patented Six Step Medical Skin Rejuvenation Program. Please follow us on Facebook, and Twitter for up to date posts on these exciting new products, Free Giveaways, and special promotions. Coming up next in our Save Your Face Product Spotlight Series: Antioxidants.
Dr. Brooke R Seckel MD, FACS