Eye Cream by Save Your Face: Bright Eyes+
Hello, and welcome to this week's Save Your Face Product Spotlight, in which Boston plastic surgeon Dr. Seckel will discuss the next step that should be included in your daily skincare regimen: Eye Cream. To review, last week Dr. Seckel wrote about the benefits of using a toner twice daily to exfoliate and aid facial skin turn over. Let us also review the seven steps of a daily skin care routine:
While there are countless eye creams on the market available today, you should know that not all eye creams are created equal. There are many eye creams that are advertised to tighten eyelid skin, remove dark circles, puffiness or eye bags. These results are only truly possible through surgical procedures, not "magic creams". There is simply no such thing as a "facelift in a jar" or a "liquid blepharoplasty". Do not let this discourage you though. There are many necessary benefits to eye creams. In fact, our eye cream Bright Eyes+ is one of our best selling products, our patients love it!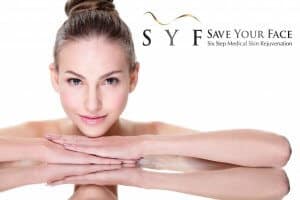 What do Eye Creams do?
Your eyelids are composed of a very thin, delicate layer of skin, that is more sensitive than the skin on the rest of your face. It is because of this, a special, gentler exfoliation must be performed to avoid irritation and dryness. Truly effective eye creams, such as ours, gently exfoliate the eyelid skin, which acts to reduce the appearance of fine lines, as well as stimulate new skin turn over. Many eye creams on the market today are simply over marketed and overpriced moisturizers, with no added benefits to match the price tag. It should also be mentioned that eye creams are not necessary for everyone.
Should I use Eye Cream?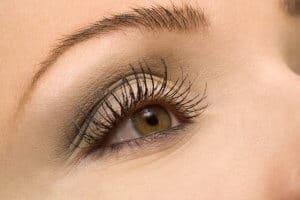 This is dependent upon your age and the condition of your eyelid skin. Eye Creams are not necessary for many younger patients who have not yet developed facial aging signs such as fine lines on the eyelids or crow's feet. These changes typically begin to appear in your late twenties or early thirties and progress as you develop more mature skin. As skin matures, your eyelids are more prone to dryness and other irritation. Dr. Brooke Seckel would recommend that when you begin to see fine lines and or crow's feet you start using an effective eye cream.
Save Your Face: Bright Eyes+ Eye Restorative Complex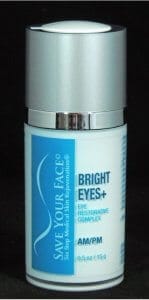 Specially formulated Bright Eyes+ was designed to provide multiple benefits to your sensitive eyes. Our Eye Cream contains Lactic acid, which provides a gentle exfoliation to the eyelid and helps reduce the appearance of fine lines. A special combination of multiple peptides, green tea extract, and other soothing agents is used to moisturize the skin. Finally, a blend of B, C, and E vitamins act to protect the skin to fight off further aging changes. This comprehensive eye cream acts to exfoliate, sooth, moisturize, nourish and protect your eyelid skin in one simple step.
How do I apply Eye Cream?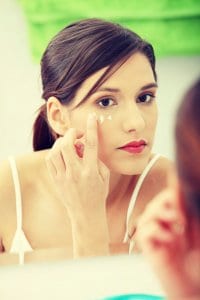 Bright Eyes+ Eye Restorative Complex should be applied twice daily (AM and PM) after cleansing and toning the facial skin. Simply apply generously to the eyelids and orbital area (eye socket). Be careful to not let the cream come in to contact with your eyeball. Allow Bright Eyes+to soak in to the skin, and you are done!
For more information on Save Your Face Medical Skin Care Products please visit our Save Your Face Store, to learn more about our Nurture and Restore lines. Please download my Free E-Book to learn about my patented Six Step Medical Skin Rejuvenation Program. Please follow us on Facebook, and Twitter for up to date posts on these exciting new products, Free Giveaways, and special promotions. Coming up next in our Save Your Face Product Spotlight Series: Retinols.
Dr. Brooke R Seckel MD, FACS