Antioxidants by Save Your Face: Brighten and Foundation 2+
Welcome to this weeks installment of my Save Your Face Product Spotlight Series in which I will focus on antioxidants an important part of any anti-aging skin care program. Our antioxidant medical skin care products are best used in combination with retinols to maximize the effectiveness of your daily skin care routine. The links below review each step in your Daily Skin Care Regimen that we have already covered.
Antioxidant gels, creams and serums play an important roll in your skincare routine by protecting and restoring your skin from damage caused by harmful free radicals. Damage from these free radicals causes many aging changes in our face.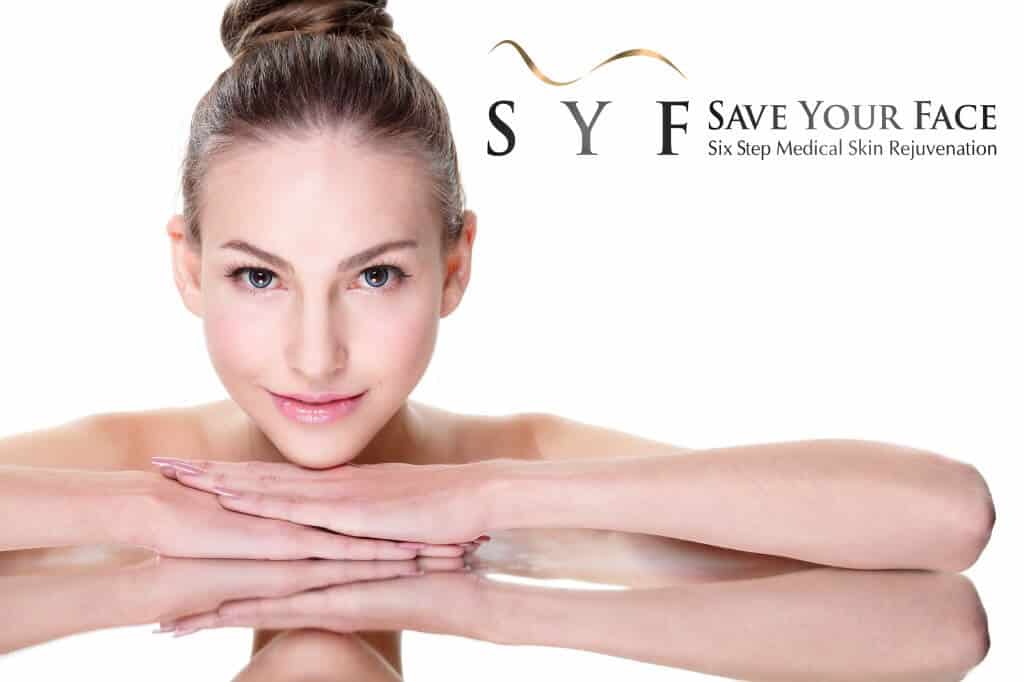 What are free radicals?
Free radicals are molecules that are missing a valence electron, causing them to be highly reactive and unstable. Free radicals are produced in our bodies when the mitochondria in our cells are converting nutrients into energy, using oxygen. The mitochondria produce both stable and unstable molecules in this process. The unstable molecules (free radicals) move around looking for those missing electrons, often taking them from other stable molecules. When this occurs one free radical produces another free radical while stealing an electron from another stable molecule. This damages the cells, often causing a decreased cell life span or immediate cell death. Your body does have natural free radical inhibitors called free radical scavengers which require the presence of antioxidants to remove the free radicals. Free radical production is often increased by unhealthy lifestyle choices, including: processed foods, smoking, and drinking alcohol.(1)
How do I protect my skin from free radicals?
You can increase the effectiveness of your free radical scavengers by providing them with the resources they need to inhibit free radicals. The antioxidants used to combat cellular damage from free radicals include vitamins C and E, which are found in many antioxidant skincare products. The application of these antioxidant vitamins can help your body suppress free radical damage before cellular damage can damage your facial skin.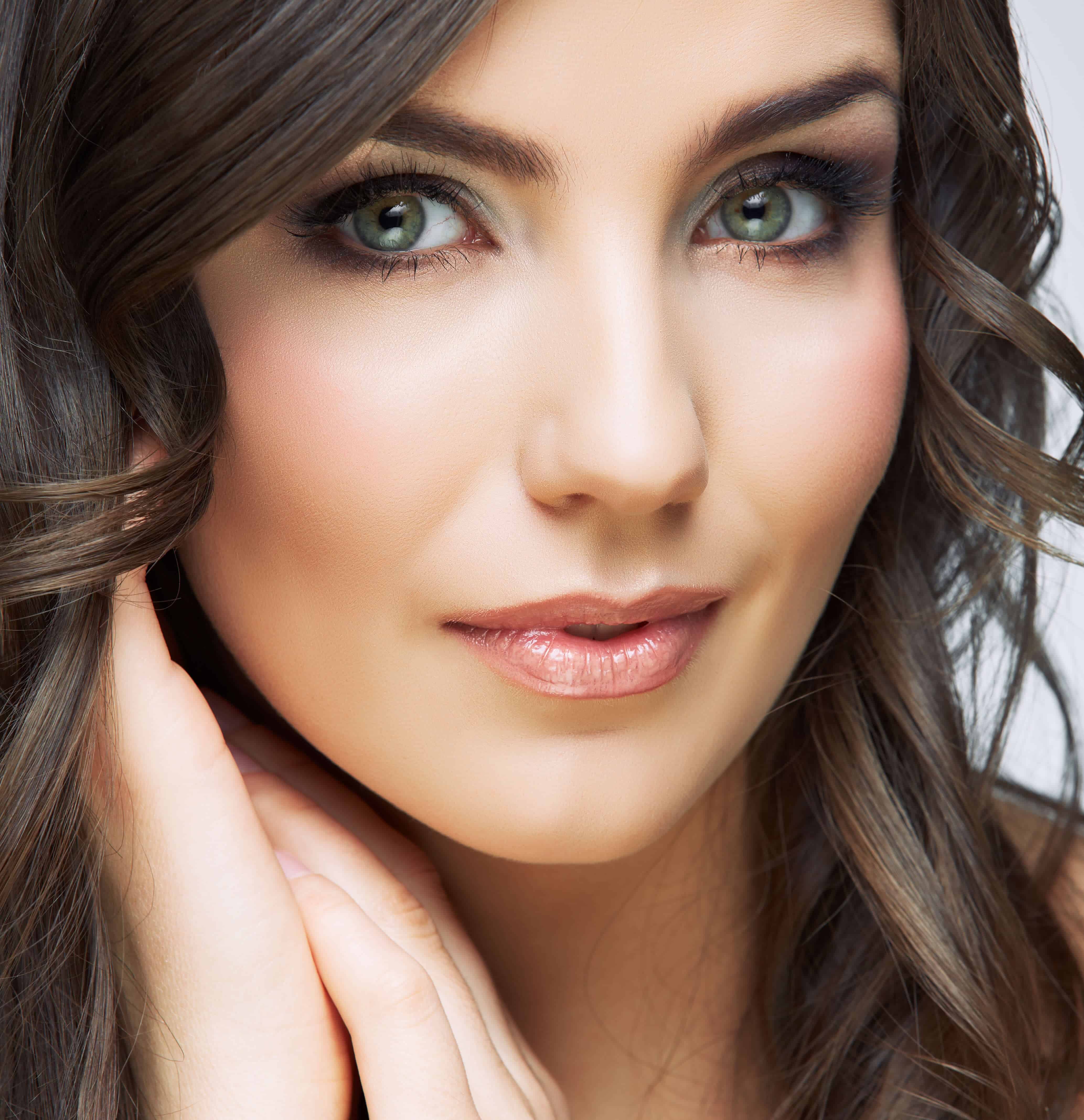 Save Your Face Antioxidant Skin Care helps protect your skin from harmful free radicals
Save Your Face Nurture: Brighten Antioxidant Gel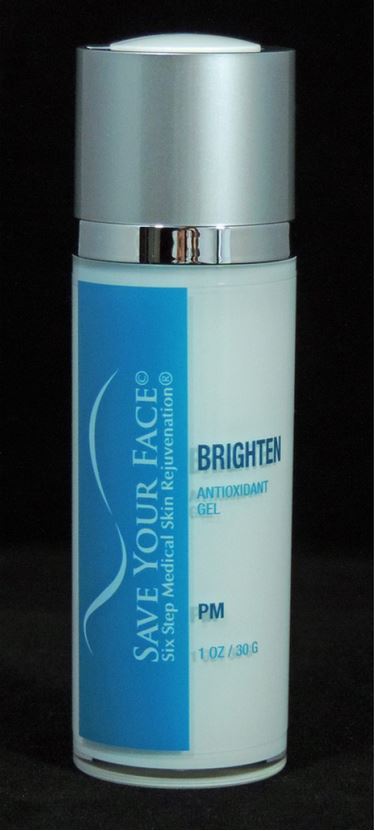 We designed our Save Your Face antioxidant products to provide the best antioxidant protection on the market. Our specially formulated Brighten Antioxidant Gel contains 15% lipid soluble non-acidic vitamin C, 1% vitamin E, and green tea antioxidant concentrate. This provides an excellent antioxidant formula which is delivered in a silky, lightweight gel form which glides on your skin and quickly absorbs. Brighten delivers vitamin C in a non-acidic state to prevent irritation, which is ideal for sensitive, or post-procedure skin.
Save Your Face Restore: Foundation 2+ Antioxidant Exfoliating Serum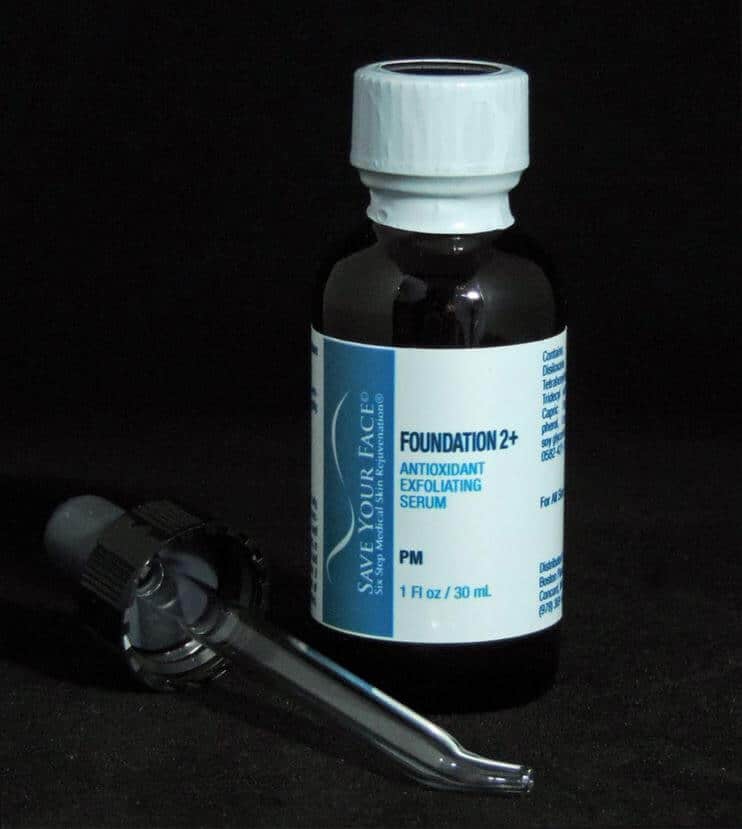 Our Foundation 2+ Antioxidant Serum is a boosted version of our antioxidant gel, which makes it ideal for more mature skin. This fortified antioxidant serum features an encapsulated 1% salicylic acid which provides a gentile exfoliation to maximize the effectiveness of the other facial correction ingredients in our Foundation 2+ formula. Exfoliation also works to boost the effectiveness of the retinol used in your routine (alternating nightly with our antioxidant). Foundation 2+ also contains 21% vitamin C in a non-acidic form which is ideal for irritation-prone mature skin. Other antioxidants include vitamin E and kojic acid, which can improve facial skin health.
How do I use Antioxidants?
Both gel and serum antioxidant treatments should be applied directly to your facial skin after cleansing and toning. You should do this every other night alternating with Save Your Face Brighten or Foundation 1+ retinol. Alternating treatments jump starts the production of new skin cells and skin collagen, which can help your skin look bright and refreshed.
To learn more about Save Your Face Medical Skin Care Products please visit our Save Your Face Webstore, for more information about our Nurture and Restore lines. Please download my Free E-Book to learn about my patented Six Step Medical Skin Rejuvenation Program. Please follow us on Facebook, and Twitter for up to date posts on these exciting new products, free product giveaways, and special promotions. Coming up next in our Save Your Face Product Spotlight Series: Sunblock.
Dr. Brooke R. Seckel MD, FACS
References
1.)Seckel, Dr. Brooke R. "Aging – Cellular Suicide!" Save Your Face. 2nd ed. Boston: Peach Publications, 2006. 33-41. Print.