Recovery After Breast Implant Surgery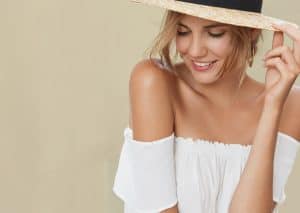 An important question that my Boston breast implant patients ask is how long is the recovery after breast implant surgery is. There is often confusion regarding the appropriate amount of recovery time following breast augmentation or breast implant surgery. Often when reading the information on the Internet some patients are left with the impression that they may return to work or a social event immediately following breast surgery. Nothing could be further from the truth for most patients.
How long does breast implant surgery or breast augmentation take?
In my practice breast implant surgery is performed under general anesthesia. A surgical procedure takes 1-1-1/2 hours and most uncomplicated cases. However, my patients can anticipate being present at the hospital for at least 6-8 hours. Typically, my patients will arrive 1-1/2 hours prior to surgery so that the appropriate examination and preparation can be accomplished. The scheduled time for your surgery is the time that we expect that you will arrive in the operating room. However, it takes at least 30 minutes for anesthesia to put you to sleep and for proper surgical prepping and draping.
Following your procedure, you will go to the main recovery room for at least 1 hour. Once you are wide awake and comfortable, you will be transferred to the ambulatory recovery room and will be there for 2-3 hours. In my facility, Emerson Hospital, the ambulatory recovery unit is excellent. The nurses there do not let you leave the hospital until to you are able to walk up and down the hall comfortably, have no pain, no nausea and feel comfortable going home.
How will I feel the first day of recovery after breast implant surgery?
Most of my patients choose subpectoral or submuscular breast augmentation surgery. I insist that my patients keep their arms or elbows to their sides and their hands folded on their laps after surgery. I do this to minimize activity in the pectoralis muscle. Patients who are able to keep their arms quiet tend to have little discomfort the first day after breast augmentation surgery.
If patients do experience discomfort typically, they tell me that the discomfort is in the chest muscle. They tell me that the discomfort is like what they feel after extreme exercise or lifting heavy weights and the resultant muscle pain the next day.
Since the breast augmentation procedure is short, certainly less than 2 hours, most patients have little residual effect of their general anesthesia. Patients are fully awake alert and able to function clearly.
What precautions must I take in the days during recovery after breast implant surgery or breast augmentation?
My main concern following breast implant surgery is to avoid the potential risk of bleeding or excess discomfort.
It is especially important that you rest, keep your arms to your side, and lift nothing heavier than 10-15 pounds following your surgery. Excessive physical activity can increase your discomfort level but more importantly could result in bleeding. A fall or other trauma to the breast area can result in bleeding. If significant bleeding does occur, it will mean then we need to return to the operating room to temporarily remove the implant control the bleeding and replace the implant.
How long is the ideal time for recovery after breast implant surgery?
Although most of my patients are comfortable at 4 days after breast augmentation surgery, I ask my patients to avoid going back to work for 2 weeks. At 2 weeks my patients may return to work. They may also return to most activities including aerobics, yoga, normal workouts and running if they wear a good support bra.
However, I asked my patients not to do push-ups, pull-ups, heavy bench pressing, or have sexual intercourse for another 4 weeks for a total of 6 weeks post-surgery.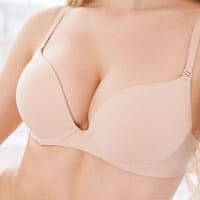 Always seek a reliable professional opinion about breast implant surgery.
Of course, the opinions stressed in this blog are my own and other surgeons will have their own specific recovery protocol. I would stress however that my recovery advice is based on over 40 years of experience as a board-certified plastic surgeon who has done thousands of breast augmentation procedures.
Most Important
Your choice of your plastic surgeon is the most important decision you will make when considering breast implant surgery. Be sure to consult at least two Board Certified Plastic Surgeons. Choose a surgeon who is very experienced in breast augmentation and aesthetic plastic surgery. The Smart Beauty Guide is a good place to start as surgeons must be board certified, members of the American Society of Plastic Surgeons, and the American Society for Aesthetic Plastic Surgery to be included in this guide.