Fly In Program
Fly In to Boston for Plastic Surgery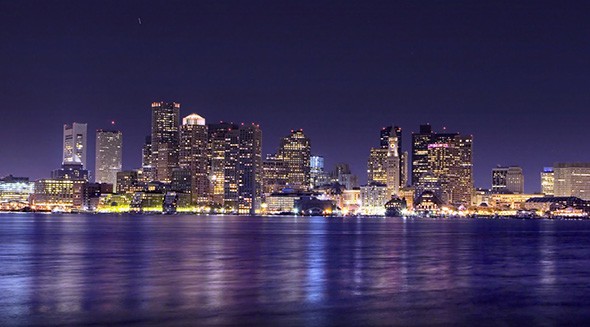 Boston, the "Medical Mecca" of the United States and home of Harvard Medical School, is the most popular destination for people from the United States and all over the world seeking the best medical care available. The same holds true for people who want the best, safest and most up-to-date plastic surgery. At Boston Plastic Surgery Specialists patients from all over the world and most every state in the United States fly in to Boston to have their plastic surgery procedure with us at the Boston Center or at Emerson Hospital in Concord. During their visit many are able to take advantage of some of the many historic and contemporary tourist attractions available in Boston and Concord's rich cultural environment.
We are very experienced at helping patients visiting from out of state to comfortably and safely arrange a visit to our practice for plastic surgery.
How Do I Arrange to Fly In for Surgery?
Fill out a Virtual Consultation explaining your goals for plastic surgery, what procedure you are interested in and what you hope to achieve. Be sure to upload photographs of the area that you wish to improve.
I will review your Virtual Consultation and decide if a plastic surgery procedure is appropriate and indicated for you based on the information that you provide.
If a procedure is indicated we will send you a Health Questionnaire to obtain your medical and surgical history, medications that you take, allergies that you may have and other important health information.
You will be sent an ID number to log on to our Practice Gateway so that you may enter all of your important health and registration information into our practice records.
You will also be asked to have your primary care doctor send us a letter of medical clearance for surgery in which the doctor must state that you are in good health and there is no contraindication to elective plastic surgery.
Once this information is obtained you will be contacted to schedule your surgery at either Emerson Hospital in Concord or our Boston Office at a time that is convenient for you and is available on our surgical schedule.
How Long Will I Have To Stay For Recovery?
International guidelines for traveling to have plastic surgery require that you do not fly on an airplane for 10 days after surgery. If traveling by car, bus, or train you may be able to leave earlier depending on the progress of your recovery following your procedure. It is important that you be in the area for follow-up visits with me during your recovery. Most elective cosmetic surgery procedures require a 10 day to 2 week recovery before returning to work. More complex multiple procedures may require a 3 week recovery. It is important to discuss the time required for your recovery in detail with your plastic surgeon so that you can follow the appropriate guidelines. Most patients who fly in for surgery end up staying in the area for 10 days for appropriate follow-up.
Where Will I Have My Surgery?
Emerson Hospital in Concord Massachusetts
Emerson Hospital is a well known community hospital about 16 miles west of Boston. Emerson Hospital is fully accredited by the Joint Commission on Accreditation of Healthcare Organizations (JCAHO) and has received their Gold Seal of Approval. The Joint Commission conducts rigorous surveys to ensure that hospitals nationwide are adhering to the strict standards of care mandated by the state and federal governments. Additional accreditations include:
American Association of Blood Banks
American College of Radiology Breast Imaging Center of Excellence
American College of Surgeons Bariatric Surgery Center Network
College of American Pathologists
Joint Commission on Accreditation of Healthcare Organizations
Massachusetts Medical Society Committee on Accreditation Review
Emerson's Clough Surgical Center is a new state of the art Ambulatory Surgery Center staffed by Registered Nurses and Board Certified Anesthesiologists who are expert at caring for outpatient surgery patients.
Emerson is known for its high quality personalized patient care. Health care professionals at Emerson Hospital go the extra mile to provide friendly, compassionate personal care to our patients. This is a tradition now found only in community hospitals where staff feels the extra responsibility of taking care of friends and neighbors from their own community. It is a spirit that is often missing in the large major medical institutions today. My patients always express to me how warmly and professionally they were cared for at Emerson. (Directions)
Where will I stay during my recovery period?
Our doctors strongly recommend that if you have had a complex procedure performed, you should spend your first night in the Emerson Hospital. Before your surgery and during your recovery there are many excellent hotels in both the Concord and Boston area a few well known hotels in each area are:
In Concord, Massachusetts:
In Boston:
Will I feel good enough to go sightseeing after surgery?
Your recovery will depend of course on the complexity of your surgery. However I encourage all of my patients to be up walking the day after surgery. Many patients feel well enough to be up and around after 4-5 days, ride in a car and some feel well enough for careful non-exertional day trips around the area. Some patients after the first week are well on their way to recovery. If you are doing well and have your doctor's permission there are several nice areas around Boston that you may visit by car if accompanied by an adult and no longer taking narcotic medications. If sightseeing is an important component of your trip it is best to plan a week before your surgery to have a full tourist experience and be able to rest and recover after surgery.
What are popular sites to see in the Boston area?
Boston's Freedom Trail–The Freedom Trail is a 2-3 hour walk through downtown Boston that takes you to 16 different historical sites covering the American Revolution and 200 years of Boston history.
Faneuil Hall and Quincy market–Faneuil Hall is an important historical landmark from the revolutionary war period and is adjacent to the exciting Quincy market full of up scale shops and restaurants and an active night life.
Boston Public Garden Swan Boats– The iconic swan boats in Boston Public garden are one of the most popular and famous Boston attractions
Fenway Park– Fenway park home of the Boston Redsox and the Green Monster is a favorite summer attraction.
Cambridge Home of Harvard University-Cambridge on the other side of the Charles River is a dynamic and exciting city. Many restaurants, clubs, and shopping are found around Harvard Square.
Concord Massachusetts-The birthplace of the American Revolution is full of many historical sites including:
The Old North Bridge
Walden Pond
Louisa May Alcott House-The Orchard House
Ralph Waldo Emerson House
Thoreau Farm-birthplace of Henry David Thoreau
And many other historic cultural sites
Cape Cod-From June through October Cape Cod draws thousands of travelers who enjoy this unique ocean paradise.
Take a Ferry from Cape Cod to Martha's Vineyard and visit Edgartown. The natural beauty of the island and the beautiful architecture of Edgartown are well worth a visit. Swarming with celebrities in mid season.