Laser Eyelid Surgery – A Safer Approach
In my practice, one of the most common concerns I hear from my patient is that their eyelids make them look tired or aged. Some complain of puffy lower eyelids, bags under the eyes or dark circles under their eyes.

In the past, it was common practice for plastic surgeons to use a scalpel to make an incision while performing eyelid surgery. This method has been significantly improved upon by use of a surgical laser incision in lieu of a scalpel. This modern approach to this procedure is called Laser Assisted Upper Eyelid Blepharoplasty.
Five Advantages of Laser Assisted Blepharoplasty
Incision diameter – The incision of a CO2 laser is 0.1 mm, which is significantly smaller and more precise than a 0.3 mm diameter scalpel blade. This allows for a much more accurate and safer incision, for better surgical outcomes.
Reduction In Bleeding – The incision from the laser immediately seals blood vessels as the incision is made. This reduces the amount of bruising patients may experience post-operatively, which means less downtime, and faster results.
Better visibility For The Surgeon – With a reduction in bleeding, your plastic surgeon will have better visibility inside the incision. Delicate eyelid muscles and structures are accurately identified during laser eyelid surgery, which helps reduce the risk of injury, making for a safer procedure.
Better Healing – Smaller incision diameter means there is less physical trauma to the surgical site. This often leads to shorter healing times and minimized scarring.
More Surgical Options – Laser eyelid surgery can be done safely to remove excess upper eyelid skin that causes hooding of the upper eyelid. Additionally, a laser can be used to remove lower eyelid bags and dark circles under the eyes.
To learn more about laser eyelid surgery, or to schedule a free consultation with Dr. Seckel, call 617-455-2859 or fill out a
Virtual Consultation request
.
About The Author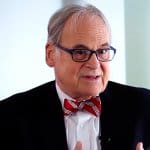 Dr. Brooke R. Seckel M.D., FACS is a board certified plastic surgeon with over 35 years of experience performing aesthetic and reconstructive surgery. Specializing in procedures of the face, eyes and breast, Dr. Seckel has been providing world-class surgical and non-surgical outcomes to his patients in the Greater Boston Area. He has written the books Facial Danger Zones, Aesthetic Laser Surgery, and Save Your Face and authored more than 100 scientific articles in the field of plastic surgery. He is also a Top Doctor on RealSelf, and a member of the RealSelf Hall of Fame.