Category: Medical Skin Care Products
Moisturizers by Save Your Face: Hyaluronic Creme and Moisture Boost
Welcome to this weeks installment of Save Your Face Product Spotlight Series featuring our newest additions to the line: Moisturizers. Up until now, we have covered an array of medical skin products that fit into your daily skincare regimen, let us review these steps: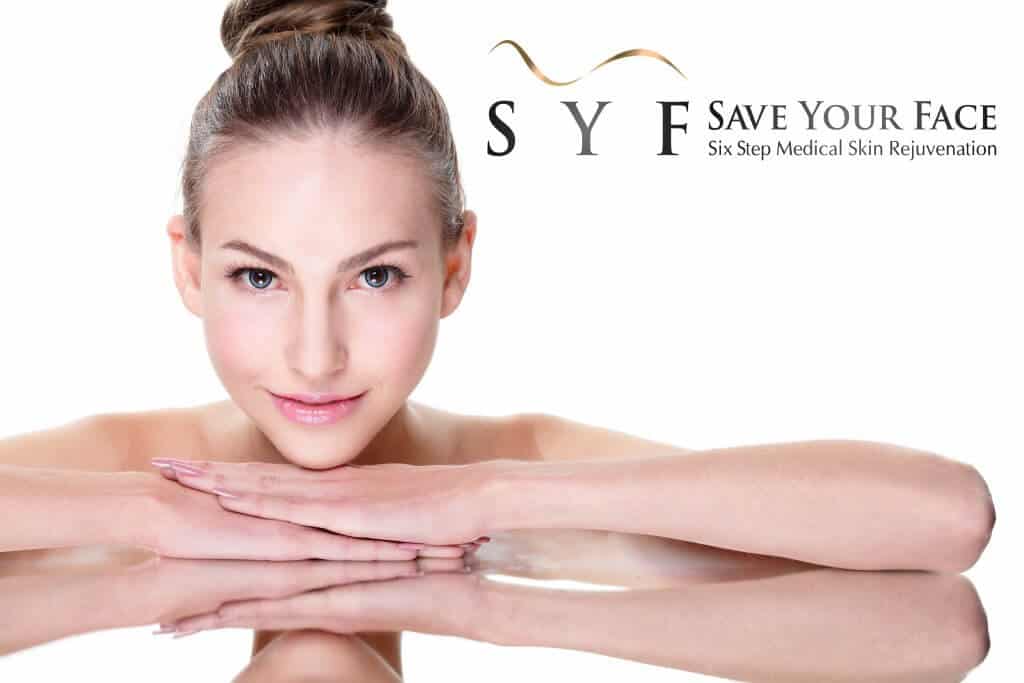 Moisturizing is an essential step in your antiaging facial skin care program. Medical-grade moisturizers prevent the harmful skin damaging effects of dryness that can be caused by the environment and exfoliative skin care products. Daily use of the best moisturizer can keep your skin feeling and looking smooth and healthy after your morning cleansing, and toning steps.
Why use moisturizers?
The skin cells on the surface of your face, the epidermis, are constantly exposed to damaging conditions such as UV radiation, winter cold, and low humidity during the heating season. These factors can strip the moisture from your skin cells. Loss of skin moisture can leave your skin feeling dry and rough and can cause the skin to flake. In addition to environmental factors, the products you put on your skin may also contain agents that may cause dryness or irritation. This occurs when the lipids or skin oils are removed from your skin when you exfoliate, cleanse and tone, which can leave your skin vulnerable to dehydration caused by environmental irritants.
How do I pick a moisturizer?
How susceptible you are to dry skin depends on your skin type, geographic location, and heredity.
There are many types of moisturizing lotions and cremes available on the market which can be very effective for use on your hands and body. However your facial skin requires a different type of chemical moisturizer specifically designed to rehydrate, restore and protect your vulnerable facial skin. In my opinion medical grade moisturizers that contain Hyaluronic Acid are the best.
Hyaluronic Acid
The most important component of our skin responsible for moisture content in the skin is Hyaluronic Acid. About 50% of the Hyaluronic Acid in your body is actually in your skin. Hyaluronic Acid also lubricates our joints and is the liquid component of our eyes. Hyaluronic Acid is also a very effective skin moisturizer. Hyaluronic Acid also acts as a restorative agent in many body tissues. Hyaluronic Acid has many medical applications including relieving joint pain and even cosmetic use in injectable fillers. When applied to the surface of your face Hyaluronic Acid is an excellent moisturizer and can help reduce the appearance of photoaging (UV damage).
How do I use a Moisturizer?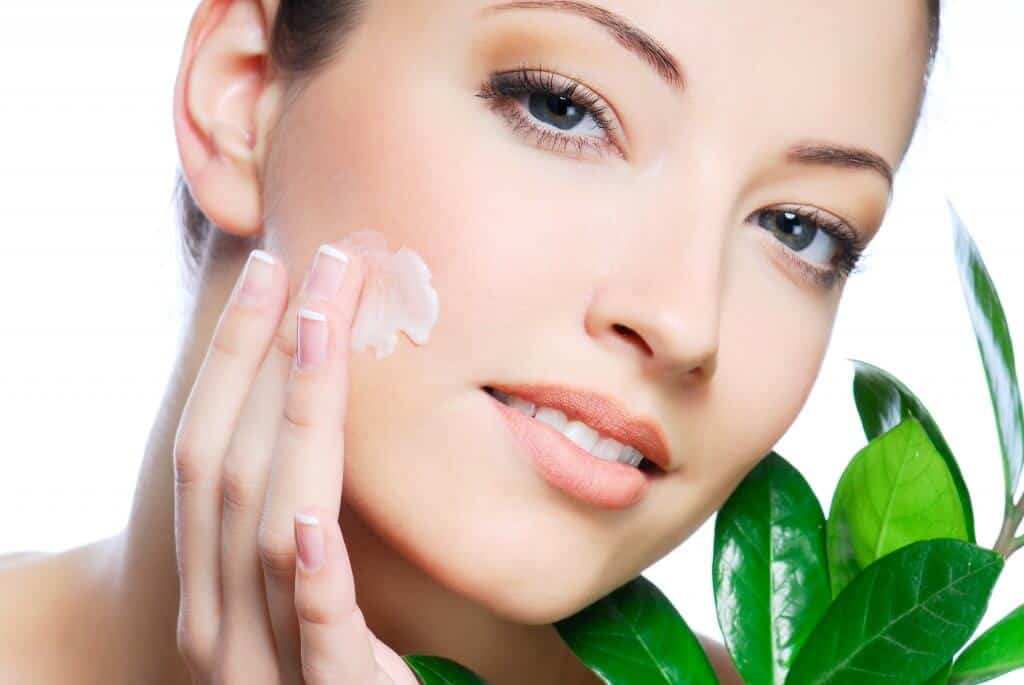 Application of our moisturizing products is simple! After cleansing and toning, apply generously to your facial skin and neck and allow to absorb into the skin. For optimal results, apply twice daily.
Save Your Face Hyaluronic Acid Moisturizers
When formulating our two new moisturizers, I wanted to make sure that we offered the best facial moisturizers available. It was important to create moisturizers that not only hydrate the skin but also help repair damaged facial skin. I also wanted products that were specifically prepared for different skin types and different ages. To accomplish this we offer two Hyaluronic Acid based moisturizing products.
Hyaluronic Moisture Boost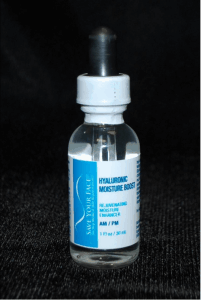 Our Hyaluronic Moisture Boost is designed to enhance the moisture in young skin that is oily, dry or acne prone. Hyaluronic Moisture Boost contains Glycosaminoglycans and Sodium chondroitin sulfate which have been clinically shown to protect the skin against UV sun damage. Hyaluronic Moisture Boost also contains multiple peptides to help further reduce the symptoms of photoaging. All of these ingredients are combined in a gentle serum, which is oil, fragrance, alcohol, dye, and paraben free and thus ideal for sensitive skin types.
Hyaluronic Creme with Vitamin B5
Our Hyaluronic Creme is a rich creme which acts to soothe, moisturize and improve the appearance of more mature facial skin. Hyaluronic Creme features a 5% Niacinamide (a form Vitamin of B5) which is effective in reducing signs of photoaging. This enhanced formula contains a combination of ceramides, fatty acids and cholesterol to help enhance the skin's natural barrier function to prevent moisture loss and protect the skin. Lastly, we included a blend of soothing anti-inflamatory agents including: Bisabolol, Allantoin, and Glycyrrhetinic acid. Hyaluronic Creme is also free of parabens, dyes, alcohol and fragrances, making it suitable for all types of skin, even those who are prone to irritation.
Combination Therapy for Very Dry Skin
For patients who have extremely dry skin Hyaluronic Moisture Boost and Hyaluronic Crème with Vitamin B5 can be used in combination for best moisturizing results. Simply apply the Hyaluronic Moisture Boost Serum first followed by Hyaluronic Crème with Vitamin B5.
To learn more about Save Your Face Medical Skin Care Products contact our office directly. Please download my Free E-Book to learn about my patented Six Step Medical Skin Rejuvenation Program. Please follow us on Facebook, and Twitter for up to date posts on these exciting new products, promotions and free product giveaways. Coming up next in our Save Your Face Product Spotlight Series: Save Your Face Medical Skin Care Boosters.