Can You Breastfeed after Breast Implants?
A very common question that is asked during consultation for breast augmentation with implants is: will I be able to breastfeed after having breast implants? The answer is yes, a majority of women who choose to have breast implants will be able to successfully breastfeed after having breast implants.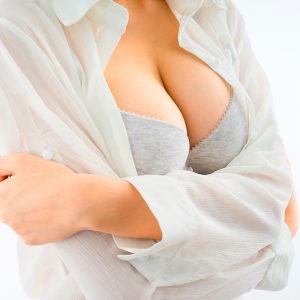 Since a large percentage of women choosing to have breast augmentation are of child bearing age this is an understandably important question to ask. One common answer is that if you were able to breastfeed before implants you will be able to breastfeed after implants, however this answer is of little help to patients who have not yet had children and attempted to breastfeed. Further research into the issue of breastfeeding after breast implants is required and does reveal some subtle differences in breastfeeding in patients who have breast implants. In a study published by Cruz and Korchin in the Annals of Plastic Sugary in 2010-Cruz NI, Korchin L. Breastfeeding after augmentation mammoplasty with saline implants. Ann Plast Surg 2010; 64:530-33, interesting differences were found between the breastfeeding ability of patients with and without breast implants.
Lactation Insufficiency after breast implants
Lactation insufficiency can be broadly defined as the inability to provide adequate breast milk during breastfeeding without supplementation with formula. There are many complex medical causes for lactation insufficiency which can include inadequate breast gland tissue, complex hormonal deficiencies, and even tobacco smoke inhalation. Although most patients with breast implants can successfully breastfeed their children some need supplementation with formula and are considered to have lactation insufficiency. The occurrence of lactation insufficiency was evaluated in patients with and without breast implants in the above study by Cruz and Korchin.
Successful breastfeeding without breast implants
Healthy females of child bearing age are successful at breastfeeding without supplementation using formula in 88% of the study population. In this study 12% of females required supplementation with formula during breastfeeding and thus were described as having lactation insufficiency.
Successful breastfeeding with breast implants
Healthy females of child bearing age who had breast implants were able to breastfeed without supplementation in 68% of the study population. However whether the group with breast implants had insufficient breast tissue to successfully breastfeed before breast implant surgery was not determined and may have skewed the results to a lower percentage.
The take away is that a majority-68%- of women with breast implants were able to breastfeed without supplementation with formula after breast implants. Another way to interpret this would be that if you choose to have breast implants there is a 32% chance you will need to supplement breast milk with formula, compared to a 12% chance of needing supplementation if you do not have breast implants.
The benefits of suckling and maternal infant bonding should be possible after breast implants as long as nipple sensation remains intact which occurs in about 95% of breast augmentation patients. My personal choice is to avoid the Trans areolar incision and always use the Inframammary Crease incision underneath the breast to avoid any potential disruption of the breast ductules, gland and nipple sensation during breast augmentation.
As a practical matter I encourage patients who are considering having children in the next few years to wait until they are finished having children before considering breast augmentation with implants. I pursue this policy primarily because the breast undergoes significant changes during and after pregnancy and can adversely affect the results of the breast augmentation procedure. Following pregnancy and breastfeeding the breast gland atrophies or become smaller but the skin envelope does not tighten or shrink down in many patients with the result that the breast will sag. In other patients the breast simply becomes smaller after having children. In either case the results of a breast augmentation done before pregnancy and childbirth may not be as satisfactory after having children and may require either a breast lift or larger breast implants.
As with any surgical procedure, it is important that you are examined and consulted with a board-certified plastic surgeon. Certification by the American Board of Plastic Surgery ensures that your surgeon meets the high standards of safety and surgical skills required by the society.
Contact us to schedule a consultation with Dr. Seckel to learn more about the vertical breast lift and find out if you are a candidate for this procedure.